QUICK LINKS
What's included | What to expect
What to pack
Glamping at Mayfield Gardens, we didn't know what to expect! It was our 15th Wedding Anniversary and we wanted to mark it with a weekend away, good food and a new experience. I grew up camping (like the real off road, toilet behind a tree kind of get-away). As kids, it was such an adventure. The open fire, wet gum trees, old rope swings and occasional goannas. I loved it! As an adult… well, let's just say I've preferred staying warm and dry.
When we married 15 years ago, we had very little money for a Honeymoon. It was a chilly and wet September, so honeymooned in a small one-bedder in Oberon with a view and a fireplace.
It was cosy, with bacon and eggs, homemade bread and… plenty of good quality firewood.
Oberon, is a rural town in NSW's central west. There's a street's worth of cafes, a clothing store and two supermarkets. You can conquer a town-browse in just a few hours. It's also close to home for Mayfield Garden.
So 15 years later, feeling the tug of romance, glamping at Mayfield Garden was the perfect celebration.
Over those many years, so far without children, we've grown to love food together. And with our first home, I've grown to love gardening, especially one for the kitchen. So with more than a decade of such pursuits it was on perky ears that an aunt shared about Mayfield.
"You would love Mayfield Garden. It's a bit of a hike for just the day but it's totally worth it!"
A paddock to plate cafe will always be a drawcard for us. Plus stunning views and creative gardens to explore… I enlisted advice from another friend, Google.
There was a website. Google Maps. Photos. Wow. Only 2.5 hours from our home in Sydney. Heaven!
And then we saw it. The perfect way to mark our 15-Year milestone: Mayfield's Whats On page.
I was smitten.
Star lit, good food and a different, but still romantic, fireplace. A total kick-back to where we started as a couple, woven together with where we are now. I knew it's how I wanted to celebrate! And can you believe, it was nestled right in the midst of the same tiny town of Oberon where we honeymooned. We'd relive that precious moment in a new and ever more special way – as the couple we are now.
Glamorous camping. Haha! Is there such a thing?
Okay, so let's get something straight. Glamping, is still camping. As I mentioned, I grew up hard-core camping all around the East Coast of Australia, but have hardly ventured into the bush over the last 20 years. None of our holidays as a couple have included a 'walk out into the night with your toothbrush to go to the bathroom' regime.
Glamping is not a hotel experience in a tent. I may have missed that part. It's a well-styled, comfortable camping experience. Which was a blonde moment for me, but well embraced and I did enjoy it!
Everything you need is still a short walk away. The shower, coffee… and bathroom. You don't have a kitchen, power, ensuite or heating. It is a tent. A very nice tent. You can hear the other campers. Feel the chill of the night air – but that's camping! You are sleeping under a canvas roof.
The glamour of glamping is that you have a real mattress. You set nothing up and pull nothing down. It's all done for you. You don't need to sort out food, cooking, or dig a whole for facilities (you get to use a flushing variety!). Numbers are limited so it feels fairly quiet and private, plus and you don't need a 4WD to avoid an entourage of caravans and cabins.
And the view… well it's just perfect.
Glamping might not have all the perks of a hotel room, but what hotel room opens up the sky for you to stare at the stars? Wake with the sun and step out of your door and into… that view and the crisp Spring air?
---
What's included (for two)
Lantern
Linen: Sheets, 2 blankets, 2 doonas, pillowcases
2 Pillows
2 Towel sets
Firewood
Deck chairs & table
Dinner
24-hour Garden entry
Communal fire-pit with a small amount of firewood

---
What to expect
Checking in
To check-in for glamping at Mayfield Garden, park in the main cafe / garden parking area and head to the Ticket Office. Staff are super friendly and will sign you in within 2-3 minutes. You'll receive a wrist band that gives you access to the garden and dinner. You'll also get key to unlock the paddlock on your tent zipper and… a rather cute lantern!
Your Tent
A thick canvas tee-pee style, round tent is your room for the night. It's spacious and clean with ample head room. Inside, you will find the bed nicely made with pillows, clean white sheets, blankets (2) and doonas (2). Your will also find 2 little side tables and enough towels for your stay.
The bed is a real mattress on top of merbau timber palettes. #prettyfunky
There are solar fairy lights around the tent door which are lovely once the sun goes down. The tent itself has no power. No phone charging, no light switch, zippo. It's camping. You'll need the lantern they give you. There is a communal charging area but we took travel batteries to recharge our phones.
Facilities
Glampers get full access to the picnic area toilet block. It's clean, modern and spacious. Cold water only is available which is suitable for brushing your teeth and washing your face.
Showers are via a portable, but decent, shower block. The block is presented nicely with a border of planted trees and the shower cubicles have separate shower and dressing areas. Though the floor gets wet in both spaces, there is seat to place your clothes and keep them dry. We could hear other glampers, chatting about how impressed they were by the heat of the water and pressure of the shower. Surprisingly, for a portable facility, there were glowing reviews and no complaints.
Food & Drink
The cafe is a short walk away. As well as a light for your tent, this is where your lantern comes in handy.
Dinner is included – your choice of several options over three courses at the cafe. The menu is paddock to plate inspired and the food is uber fresh, original and tasty. Highly recommend.
BYO alcohol to the glamping site is not permitted but the cafe has a really nice wine selection that you can choose from and pay per glass to enjoy.
You can also have a grazing platter and champagne delivered to your tent from 4pm, until dinner. Perfect for sunset gazing!
If you want coffee delivered to your tent the following morning, dinner at the cafe is the time to arrange and pay for it. I suggest asking for it to come extra hot. The mornings are cool.
I am not sure if breakfast was (or is) included, this isn't clear when booking and wasn't clear when we checked in. It would be worth your while phoning the gardens to find out. We paid extra at the time of booking to have breakfast delivered to our tent, since we couldn't see it included in the booking. We were 1 of the 3 glamping 'households' who had breakfast delivered, everyone else went to the cafe. which meant we were kissed with the morning sun, a garden in bloom and the campsite virtually to ourselves for breaky! It's possible that those who went to the cafe for breakfast paid from the menu for what they ordered.
Breakfast delivered for an extra cost = 2 bacon and egg burgers, fruit (sensationally delicious and fresh), yoghurt PLUS 2 artisan croissants with homemade jam and butter. Good quality and well presented, as you would expect from a bespoke experience like this, the quantities were ample. We ate the burgers for breakfast and saved the rest for lunch. #wepacked aneskyonpurpose
The Campground
Two deck chairs and a table are assigned to each tent, and there is a communal fire pit. It would have been welcoming to have the fire crackling away upon arrival but it was lit after dark and after dinner. The supply of timber was a little light-on and it wasn't hugely heat generating on such a cold night. It was however a comfortable gathering place between strangers.
A side note: Aside from walking to the bathroom and carrying my pj's to the shower, the biggest reminder that we were camping was not the lack of power in the tent or the sound of zippers sealing the end of the day, it was being able to hear the chatter of guests well into the night. This didn't bother us but it did remind me that we were not alone in a hotel, we were glamping!
Parking
Park in the cafe / garden car park for check-in. They will provide instructions for parking in the field next door, which is a short and easy walk from the campsite. Parking is free and suitable for all vehicles. Our beloved Mazda got to cosy up next to a porsche for the evening. 😜
Mayfield Garden
As a Glamper at Mayfield Garden, you'll receive 24-hour access to the 16 hectare (40 acre) garden. Garden entry is open from 9am until 4:30pm with the last garden entry at 3pm.
Part of the Mayfield Garden story is that it's the largest privately owned garden in the Southern Hemisphere. It's also one of the largest cool-climate gardens in the world. Don't be fooled by it's well-established, age-old garden feel. Mayfield Garden is a local NSW family's vision that has come to pass over the last three decades, opening to the public in 2017. Incredible.
Make sure you grab a free garden map from the ticket office. It's not the easiest map to follow, but you will not find everything, including your way back, without it!
There are a lot of paths around the garden. They're well made, firm and level underfoot. it's easy to cover several kilometres without realising it, and if finding your way to the Maze and other unique zones, you will find yourself involuntarily walking through dew, grass and un-pathed landscapes. Make sure your shoes are up for the adventure.
If you have young children, walking with a pram or stroller would be the safest and least tiring option, or using a harness. There are so many waterways with tempting paths and trickling waterfalls that can be all too exciting to explore. There are zero fences or boundaries. Many paths cross waterways with stones or tiny footbridges. It may not be an enjoyable experience if you are constantly chasing your 3-year-old for safety! You can, however, glamp with the kids and it is a fantastic place to explore together if you can make it work without too much hassle.
There is PLENTY to see for wheelchair access and even the glamping would likely be a possibility. Just ring and check with staff.
It takes an average of 4 hours to get around to everything there is to see. And once you head off, there is no turning back. No cafes, no coffee, no food trucks. Make sure you take water, snacks and even a picnic – everything you need to make this the pleasant and wonderful adventure that it is!
There are toilets around the park though, and the occasional garden bench. If you plan to stop and eat, you may like to carry a picnic blanket. The garden is furnished with more bluestone walls than you can count, but it's asked that visitors don't stand, sit or walk on them, even little visitors. Please take all rubbish with you. If you need, there is a bin at the glamping site and back at the cafe, in the courtyard.
The maze is at the far end of the property and well-worth a visit. It's not the for easily frustrated or late in the day, tired though!! There are clues along the way that do help, even a little. You need to step through a faint bleach solution to enter. It kills any spores on the bottom of your shoes to keep fungi and other things making their way the maze. I imagine each hedge is crucially important and the loss of just one to disease would be difficult to replace.
At 4.30pm the garden & cafe respectfully close, even for Glampers . While it was tempting to ignore the simple roped fencing during the evening as the light fell and the beauty of the sun setting crept in, the garden would simply be dangerous after nightfall. There are many creeks, waterfalls, lakes, stairs and knee-high walls to navigate. Easy during the day… something else entirely at night. It would also be super easy to get lost. There is zero lighting.
If you want to take an evening stroll, I suggest exploring by foot many of the surrounding roads and driveways. At this time of year, the bordering fields are alive with Canola farming, a golden, breathtaking sunset-song that sweeps every hill in every direction. Please do not climb or cross fences and property boundaries, or enter the canola fields. We drove past tourists climbing fences and trampling the hard work of farmers, trying to get closeup photo. Take a pic from afar and enjoy being in the moment. Photos don't capture it anyhow. We tried!
Nursery
There is a simple nursery to explore in and around the courtyard near the Ticket Office. Mayfield Garden specialises in rare cool-climate plants and if you live in NSW with a cool(er) summer, you may like to take home a little 'Travel Tradition' of your own. 😉
---
What to pack
While nearly everything you'll need is included, there are some things we'd recommend packing in addition to your undies and toothbrush.
We'd read online that the pillows were uncomfortable and that while there were a lot of blankets, it was difficult to stay warm. So we took both and please note, when the sun goes down ~ it's cold.
So consider the following when glamping at Mayfield Garden:
A sleeping bag (we took 2 and used both as well as all supplied blankets)
Warm winter jacket
Beanie
Gloves
Sunscreen
Hat
Water bottle (filled)
Umbrella – good for sunshade as well as wet weather. It rained twice for us!
Closed walking shoes Do not attempt the scale of the garden in fashion shoes. The grounds are wet from dew in the morning and in spite of many paths to choose from, a lot of sights are cross-country through grass. You'll also need to step into a bleach solution if you want to enter the Maze. Camera & selfie stick
Torch but not essential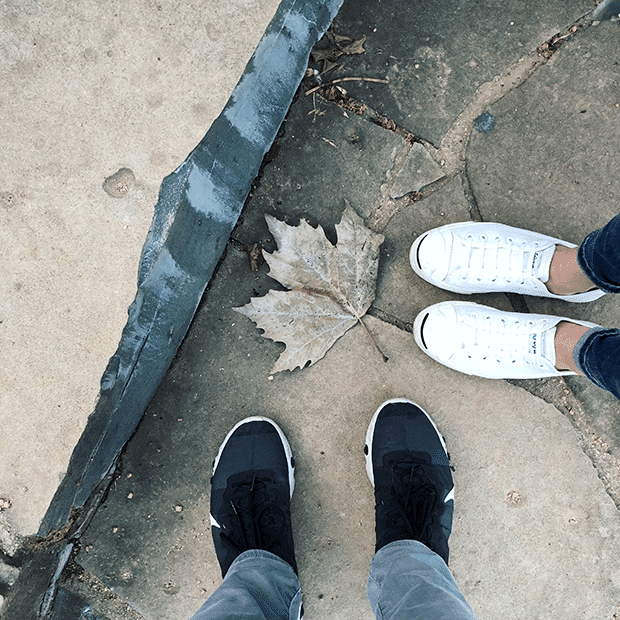 We got to spend night in Tent #15. Such a sweet and unplanned connection!!
15 years of marriage too and our relationship is better now than when we started. We started OK but has blossomed to be something even better. We're not perfect, but we've changed alot because of and for each other. We've decided love is not self-indulgent but leans towards the other, affirming and strengthening their place in this world; relationship is not at our expense but generosity and both of us are richer for it.
Mayfield Glamping is available from late September until late October each year and is hosted by Simple Pleasures Camping Co. To book, click here. At the time of writing, 2020 is booked out.